Iceland Hotel

Solang Valley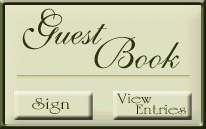 Adventure Sports

A wide variety of adventure sports activities are possible when you are staying at Iceland. People at all levels - novices, intermediates and experts can be accomodated. For example, if you are a novice at paragliding, you might want to take a joyride in tandem with an expert, which will last a couple of minutes. Those who want to learn can take a beginners course, which takes a week. Experts can go for flights that can last an hour or more, from Gulaba or beyond.

Khem and Luder, the brothers who run the hotel, are highly experienced mountaineers, skiers and outdoor experts who have the necessary training to conduct all these activities safely. More info about Khem and Luder is available in the "About us" link alongside.

Rappelling        Rock Climbing            River Crossing    


Rapelling

50 feet for beginners.  300 metres for serious enthusiasts.  All equipment including safety equipment provided

Rock – climbing

Natural Boulders. Upto Grade 3

River Crossing

On the Beas River.  A rope is fixed connecting both banks, and you learn Monkey Crossing, while supported and protected by a harness.













Paragliding
Short Flight – 1 minute.   Experience the Joy of flying!

High Flight  - for a duration of 15-20 minutes – Take an one hour walk to Fatru Mountain, and take off from there!

Long flight - Drive to Gulaba – a 45 minute drive - and enjoy upto 45 minutes fin the sky

Solo flights – only if you can produce Club Flying licence, or if you do the course below

Paragliding course – for beginners and intermediates.  Learn paragliding in seven days – how to handle the glider, how to fly from top to bottom. If you have more time, learn advanced techniques on how to soar etc.

The Instructor for paragliding courses is Luder  Thakur, a member of the Indian Paragliding association.  He has over 10 years experience in paragliding since 1996.  Has completed Basic, Intermediate, and advanced Course with Hays School in Manali. Luder has taken part in many competitions and won Pre-World Cup 2002, in Tandem, Second Position.  

Right Season  - Mid April to Mid July  and Sept – November

For some amazing paragliding pics, taken by Brad, an expert paraglider who stayed at Iceland
,
visit the Pictures Page









Trekking
Day Hikes  (Easy)



To Shivling – one hour  each way– easy


To Solang waterfall  - one and a half hour each way – moderate


To Solang Village  - one hour each way – easy
Overnight Hikes (Moderate)



To Dhundi  (can stay two nights in tent)  and day trip to Beas Kund 


To Upper Gulaba  (stay in tent overnight) and day trip to Brighu lake
High Altitude Treks  (Difficult)

To Spiti, Ladakh, Zanskar  - seven to twelve days. Jeep Safari or Trekking options available

Expeditions - Can also be organised upon request for experienced mountaineers











Skiing
Day skiing – for fun

Seven day course – for beginners. At the end of the course, you can ski down the basic slope,  and learn how to stop, (without falling over!), do a  snow plough turn, parallel turn etc. All ski equipment, clothing, access to ski lifts etc is included in the course fees.

If you are interested, intermediate and advanced courses, ski tours, heli-skiing options are also available - see the links below the pictures...

Sunrise on the Mountain Peak

The basic ski slope at Solang





More skiing pics, in and around Solang, taken by guests who stayed at Iceland